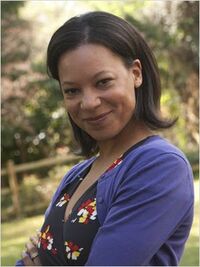 Nina Sosanya is an English actress playing Willow Reeves on Shetland. Sosanya has appeared in many roles including Sorted, People Like Us, Teachers, Love Actually, Doctor Who, and more.
Ad blocker interference detected!
Wikia is a free-to-use site that makes money from advertising. We have a modified experience for viewers using ad blockers

Wikia is not accessible if you've made further modifications. Remove the custom ad blocker rule(s) and the page will load as expected.